Top 10 IOS App Development Trends to Look Out in 2021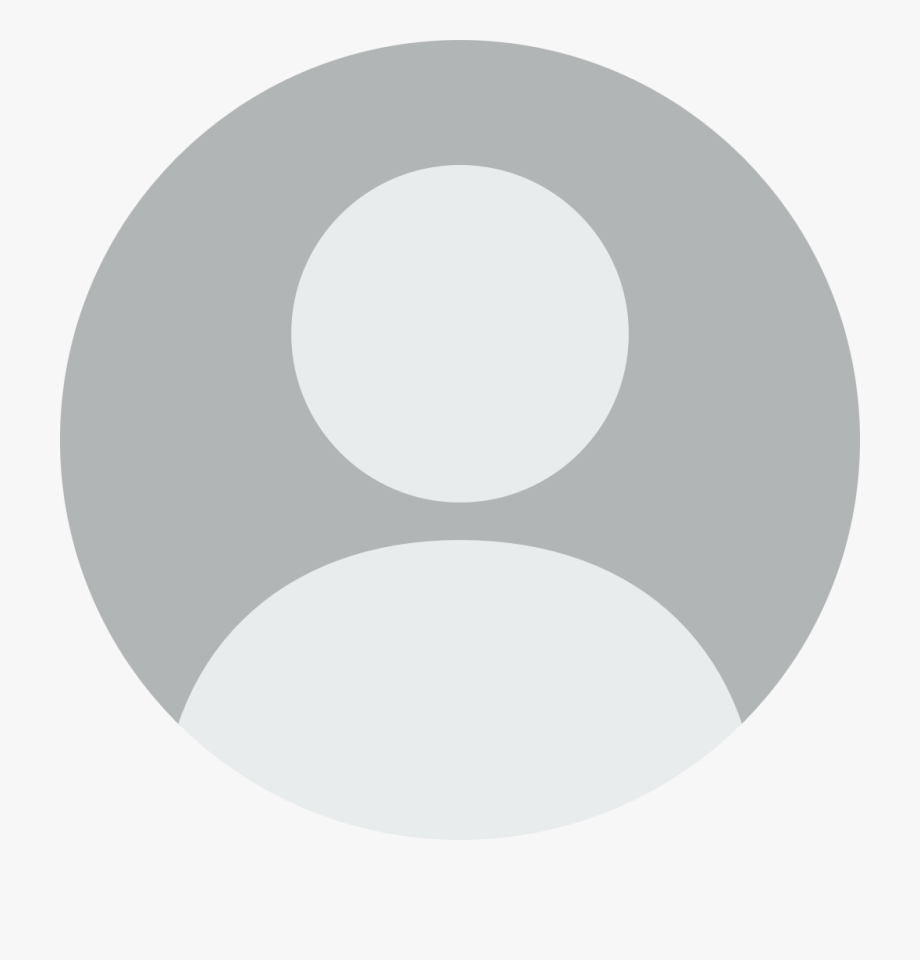 Javeria Ibrahim
30, July, 2021 | 5 mint read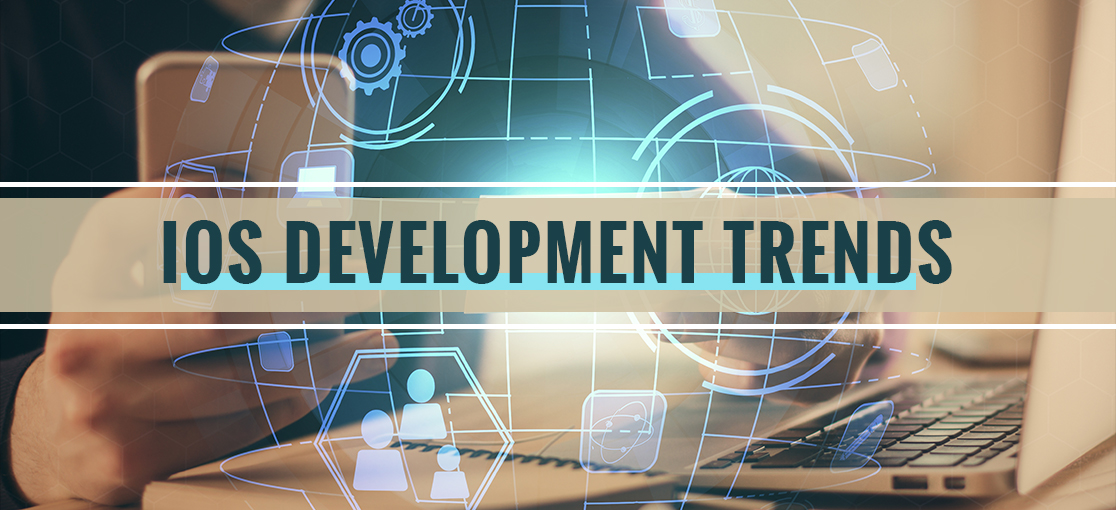 IOS App Development Trends to Look Out in 2021
Every year, we see a few new functions or features trending for various app development platforms. These features become a trend because the users appreciate them. Whether it's about usability, functionality, aesthetics, or convenience, there is definitely something that builds the hype.
Some of these features are a blend of design and development efforts that entice user's attention. Sometimes it is a convenience that makes people unstoppably follow and embrace newly introduced features in mobile apps.
As we are moving into 2021, iOS users are looking for an improved experience, better interface, and a convenient approach in apps they use. Invictus Star Technology is excited to embrace these technologies in its upcoming iOS development projects.
1. Swift 5
Apple released Swift5 in 2019. It became a widely-used language by iOS developers to build outstanding apps. This modern version of the compiler enables developers to modify swift 4 code into Swift at their own comfort and pace. They can migrate the code at their convenience, one module at a time.
Apple has included several attractive features in the Swift 5 for developers, including Application Binary Interface (ABI), source and binary compatibility, and faster system. The release has led us to benefit from better development opportunities using swift 5 in existing and upcoming iOS apps.
The latest version of Swift was launched in September 2020. Swift 5.3 includes a lot of improvements and features. We can anticipate that upcoming iOS, macOS, wearables, and tvOS devices are developed using Swift 5. The use of Swift 5 in iOS mobile apps is expected to get a rise during this year.
2. Apple Pay
In recent years, the online payment system, ecommerce, and online banking have drastically increased. Various new online payment methods have introduced, adding more convenience to consumer's and sellers' lives. Most people are seen traveling cashless as they completely rely on an online payment system for all their needs.
Apple is one of the most growing payment systems. What makes it convenient for users is not to save card details for payment. Payments can be made using the NFC embedded in their devices.
Statista reports that the number of apple pay users has crossed 441 million in September 2019. The number is expected to see a large growth by the end of 2021. More and more iOS app developers will integrate this payment system in their apps to make it convenient for users.
3. Internet of Things (IoT) App Integration
If we talk about IoT as a new trend, we have been hearing and using several IoT integrated features for a few years. It's clearly not a new concept, especially for tech-savvy people. However, the rise of this technology in mobile apps across a wide range of categories created a host of fresh opportunities in the mobile app development sector.
Since a broad audience is now familiar with the concept, the trend is now heading to incorporate IoT in mobile apps and make everyday life better.
The concept of the smart home is on the rise and requires IoT integration in the apps. The growing network of devices is connected to the internet, offering support and increased control to consumers. There are several household and everyday tasks that can be functioned using these apps. Consumers can lock or unlock doors, improve home security, home appliances, and other tasks.
As soon as people become used to IoT in their everyday lives, they would flock over installing and using these apps. It will entice more and more people to install such apps. As a result, we will see a rise in IoT mobile apps in 2021.
4. Wearables
You must have seen and used various wearable devices, including smartwatches, fitness trackers, and eyewear. In fact, the tech-savvy audience has started embracing smart garments and jewelry as well. The tech trend In 2021 will give rise to wearable technology. As of Gartner's research, the wearable market is expected to grow at $62 billion by the end of 2021.
As a result, wearable technology has open new doors of opportunities in the app development sector. Now, iOS app development companies can achieve better returns by building better apps for various industries such as healthcare, fitness, and security.
5. Immersion through VR and AR
The AR and VR integration in mobile apps is going to continue with more dynamism in 2021. After the covid breakthrough, consumers have become pickier about what they choose to buy and how they prefer to travel. AR and VR integrated apps can make their life more convenient in such times. The use of AR/VR technology offers an immersive experience to users, making them feel inside the app or involved in the ongoing app experience.
IKEA's AR app gained a lot of popularity in 2020. We expected some more AR and VR integrated app trends in 2021.
6. Engaging Swiping Experience
Easy swiping and navigation is some of those factors that give an edge to mobile over desktop experience. You must have seen different swiping methods out there. But, we are observing some exciting swiping experience these in ios apps.
Today, the fun and engagement factor has a lot of significance. And some creative swiping can add fun and improve app engagement. There's a host of opportunities for being creative in several small but important features of your app. with your creativity and enthusiasm, you can make your more engaging for users, just like this one. You move the tray, and it changes the menu for you.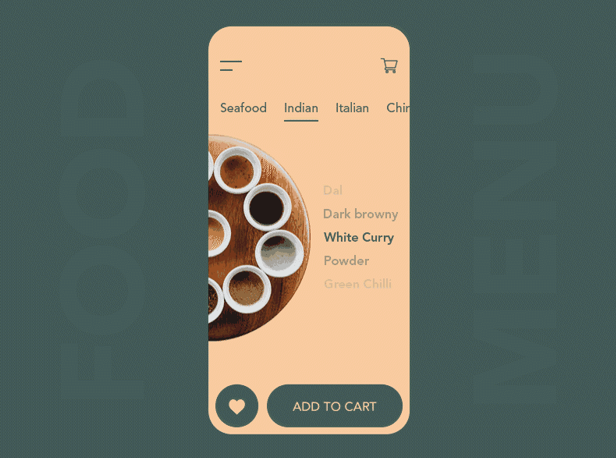 Design by Asha Rajput via dribble
7. Creative Data Visualization
There are a lot of apps that include data representation in different ways and forms. This could be a dry and a bit boring subject for users. To make it more interesting and engaging, graphical representations should not be boring. And this is the basic idea behind the latest trend of creative data visualization trend in your iOS apps.
Whether the apps are about data and figures or you have to communicate some figures in a fun way, you can add a little creativity in how you represent your analytics and figures. So, this is another trend that we are going to see in iOS apps in 2021. You can make figures more engaging in your app too. The use of creative graphical elements, colors, and animations can make the graphs look more attractive and provide information to users in a more engaging way.
8. 5G Technology
5G technology is expected to grow 3.5 times greater in 2020. And this is definitely going to have an impact on iOS mobile app development. The improvement in speed and efficiency will give a boost to performance efficiency and traffic capacity.
9. On-Demand Mobile Apps
Mobile app development is trending upward in 2021. On-demand service provider apps will be on the rise during 2021. According to American Community Survey, more than 22.4 million consumers annually spend $57.6 billion in the on-demand economy.
The following sectors are continuously evolving in the app development market:
Food delivery services
Doctors on-demand
Laundry services
Virtual tutors and coaches
House cleaning services
Maintenance services
Pet care services
Beauty salon services
Fitness on-demand
10. Chatbots
The emergence of chatbots on mobile has become increasingly common. Business owners and sellers use chatbots in their apps as per high consumer demands. It is becoming a standard in the mobile app development market, especially for ecommerce apps.
Chatbots are the power of AI. Artificial intelligence has already settled an unstoppable growth in the app development sector.