Top Technology Trends in UAE Retail in 2021
Posted on 4-08-2021
Posted by devmin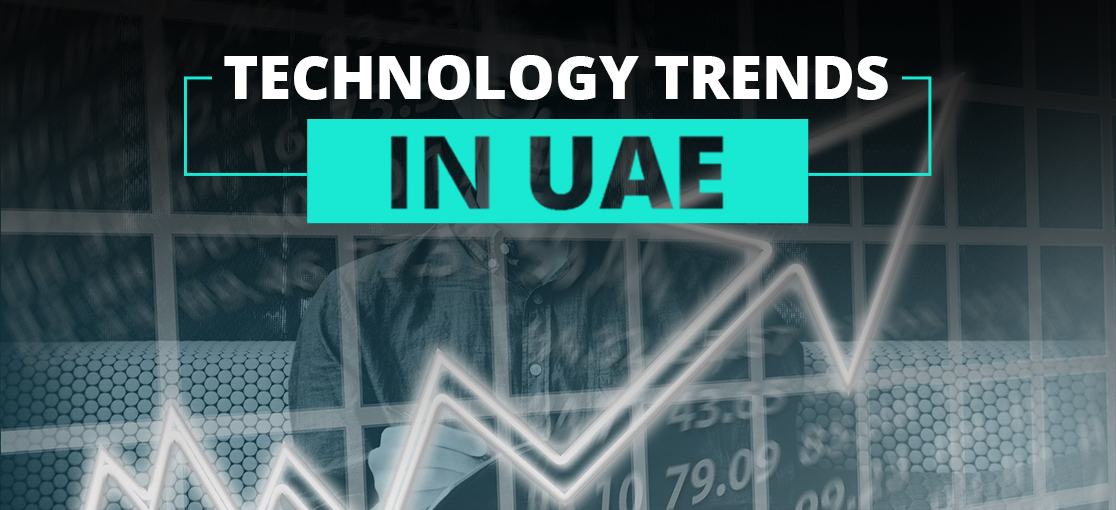 Ecommerce started rising right after its establishment in a virtual marketplace, and it's still growing at an undefined pace. Despite its unrelenting popularity, the outbreak of COVID-19 caused it to grow at a relatively greater pace.
Restrictions from the state and health concerns have bound people to stay at home. So, to avoid the health risks during in-person shopping, people are turning to online shopping.
Before things settle down and the traces of the virus are eliminated completely, people are likely to continue to work and shop online in 2021.
Therefore, digital retail has no signs of slowing down anytime soon. That being said, business owners and online sellers should keep an eye on emerging retail technology trends to not be left out in a competitive market.
The following are some predictive market trends to watch for in 2021.
AR-based Try-On Experiences
As people are bound to buy online, they cannot try on products in reality. The rise of augmented reality has somehow overcome this gap. The customer conversion rate for AR engaged users increased by 90% in 2020. In 2021, this technology trend is predicted to grow with more fervor. The global AR and VR market size is forecast to reach 30.7 billion U.S. dollars in 2021.
AR-based try-on feature is one of the most captivating technologies in the retail trends. Before COVID, many retailers used to offer the "try-before-you-buy" option, but now it is difficult to manage while adhering to public health mandates during the pandemic.
At this point, AR appears as a unique feature catering to customers' needs and help them make choices based on their interests. Therefore, while many offline retailers saw a decline in their sales, retailers with AR-enabled online selling platforms noticed great gains in 2020. Augmented reality is one of the most usable retail technology allowing users to engage, try and buy products that fit them perfectly.
Virtual fitting rooms or try-on features enable users to try products like jewelry, cosmetics, and apparel via using their devices' cameras.
More Retail Apps
2021 will bring more and more retail apps to the market. There are plenty of benefits to a mobile app. Business owners and retailers can make the best use of the features and functionalities of an ecommerce mobile app. Since the popularity of mobile apps is continuously growing and the need for a seamless online retail experience is much needed, we can clearly see an upsurge in retail mobile app development trends. Mobile apps can help business owners offer plenty of benefits, including access to sorted categories, exclusive discounts, secure payments, try-on features, and other exclusive content for app users.
Effective Marketing Strategies
A sufficient number of in-store shops either remain closed or restricted to open at a certain time only. E-retails need to figure out ways to engage and captivate customers online. Those who sell both online and in stores are looking to find ways to convince users both online and in stores. Meanwhile, online sellers try to stand out in the competition with a result-driven approach. Planning and implementing an effective digital marketing strategy is not something that gives you an edge, but it has become a standard practice for online sellers. If they don't effectively entail a digital marketing strategy, the survival of your online store is in doubts. Therefore, retailers must quickly adapt to market developments and implement agile marketing strategies.
Quick and Touchless Grocery Delivery
Digital contactless grocery delivery will continue to be on-demand in 2021. The increasing demands in this sector will eventually lead to growth opportunities in logistics, security ensuring the fresh grocery delivery on time to the right location. Machine Learning can help make processes and operations smooth and quick.
E-Commerce Marketplaces
Ecommerce Marketplaces like Amazon and eBay are the digital versions of malls and plazas. Websites have evolved into digital marketplaces where buyers can shop from different options at one stop. E-commerce marketplaces are beneficial for all parties engaged in online selling.
Since there are a lot of stores and options online, to overwhelm users. On the other hand, sellers are struggling to engage customers. Ecommerce marketplace is a solution for all of them. Consumers can discover new products, compare them and purchase, all while staying within a single platform.
Local E-Commerce
In 2021, we will witness an upsurge in local e-commerce. A significant number of small businesses will start adopting online selling platforms. Ride-sharing services are also likely to introduce courier services enabling small businesses to offer quick delivery. Small retail stores would probably move to online selling platforms to meet the current needs of the market.
AI-Based Inventory Management Systems
In a traditional setting, retailers used to focus on increasing inventory rather than increasing product availability to ensure customer satisfaction. Nowadays, ecommerce store owners are showing a rising interest in strengthening inventory management systems with AI-based tools. The use of AI makes accurate demand forecasts and strengthens a retailer's ability to satisfy a customer who walks into the store, whether online or in-store.
Contactless Interactions
Contactless interactions ensure safety across the customer's entire shopping process. As social distancing and hygiene requirements from healthcare organizations and state's law are showing no signs of stopping anytime soon, customers are expecting sellers to offer safe, contactless, and hassle-free shopping experiences. Therefore, retailers should provide consumers with multiple ways to find and purchase goods in a convenient, contact-free, and safe interaction.
Online Payment Security
Payment card cybersecurity software integrated with artificial intelligence is a leading trend in the e-commerce industry. The increase in e-commerce is also leading to a threat of hackers trying to steal debit and credit card information via phishing, malware, and other hacking methods. The use of AI in cybersecurity will augment human information security to help combat fraud and theft in payment data.
The Bottom Line
The digital retail industry is continuously evolving in UAE, and its high time businesses should adapt to the latest technology trends to stay in the competition. Invictus Star Technology is a leading software solution provider striving to help businesses transform digitally. Let's get in touch to establish and maintain your store's online presence.