Creative Branding & Designs Trending in 2021
Posted on 9-08-2021
Posted by devmin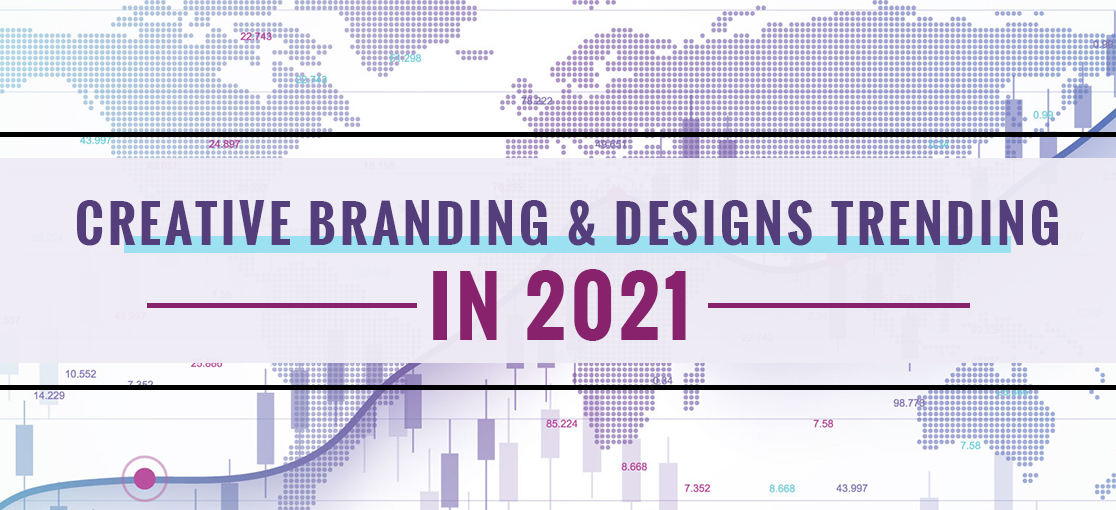 Branding and design trends are always changing, evolving, and re-forming, one replacing other and new dominating the old. Startups, clients, and design enthusiasts are always in search of good design that depicts the true identity of their brand and designs. On the other hand, creative agencies, branding, and website design companies keep trying to facilitate their clients with the best to stay at the top of the competition in the market. Invictus Star Technology has always aspired to offer their clients the best design services and help them stand out with an excellent brand identity. Here is what we have come up to incorporate in our upcoming design projects. Let's take a look at the most popular branding and design inspirations trending in 2021.
Geometric Shapes & Patterns
The use of patterns to extend your brand is one of the more surprising branding trends for 2021. Large blocks of repeating graphics create an attractive wallpaper effect. In any case, patterns don't replace logos or main images. Patterns may be difficult to apply in every situation, but if used correctly, such as advertising, t-shirts, website backgrounds, or menus, they can enhance your branding so much more.
The brand design trend typically employs geometric shapes, which have adorned repetitive patterns for many years. In branding materials where the logo is the main focus, geometric patterns strike the perfect balance between stimulating and distracting.
You can use this trend to your advantage by using a pattern based on an element in your logo. You might even be able to use your logo as the pattern source if it is minimalist.
via Dribble Steve Wolf
Slides on Social Platforms
Slides on social media platforms are a set of images designed to be shared on social media platforms.
Because of how Instagram and LinkedIn handle images, slide decks are often shared via these platforms. These slides can work on other platforms as well, but you wouldn't experience the same level of quality. Additionally, a couple of slides seems to be promoted on Instagram and LinkedIn far more often than a single image.
Add Expression with Colors
According to traditional branding, consumers learn to associate specific colors with your brand if your color schemes are simple and consistent. Certainly, that's true, but it also restricts your brand. How about using more complex color combinations that designate distinct meanings to your products? You can find the solution by adding a series of colors to your branding materials. By incorporating a variety of expressionistic colors into your brand's color palette, you can add more value.
Muted color palettes reflect the brand's values in 2021. In response, many brands are experimenting with unusual, non-naturalistic color schemes that include plenty of variation and intensity. Through the use of these impactful yet subtle shades, brands and products can convey a lot of information about themselves.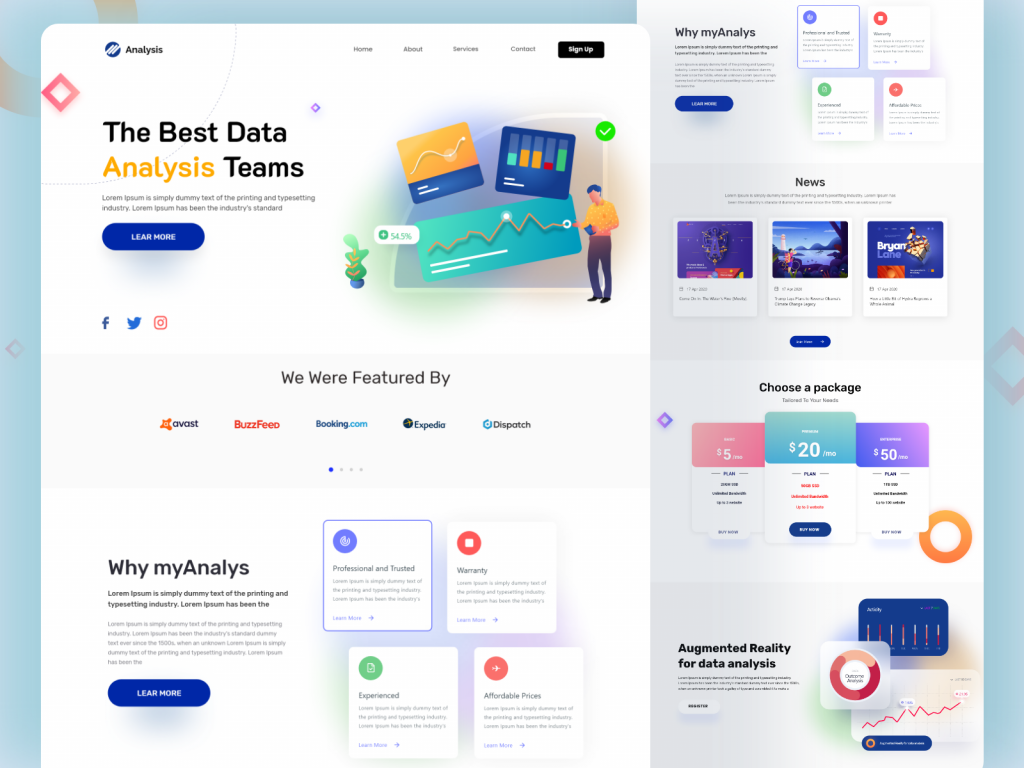 Web Design by Masud Rana via Dribble.
Nature-Inspired Elements
Throughout history, people have been moved by the beauty of nature. Designers and illustration artists draw inspiration from natural elements. Nature presents various textures, including wood, stone, and water, that may be incorporated into great designs. A brand design can effortlessly incorporate design elements like natural light, earthy colors, color gradients, patterns, flowing lines, etc.,. By using real-life photos in combination with subtle graphics, you can also create an aesthetic design. Natural elements in designs will never go out of style. Use nature-inspired designs to your advantage in 2021.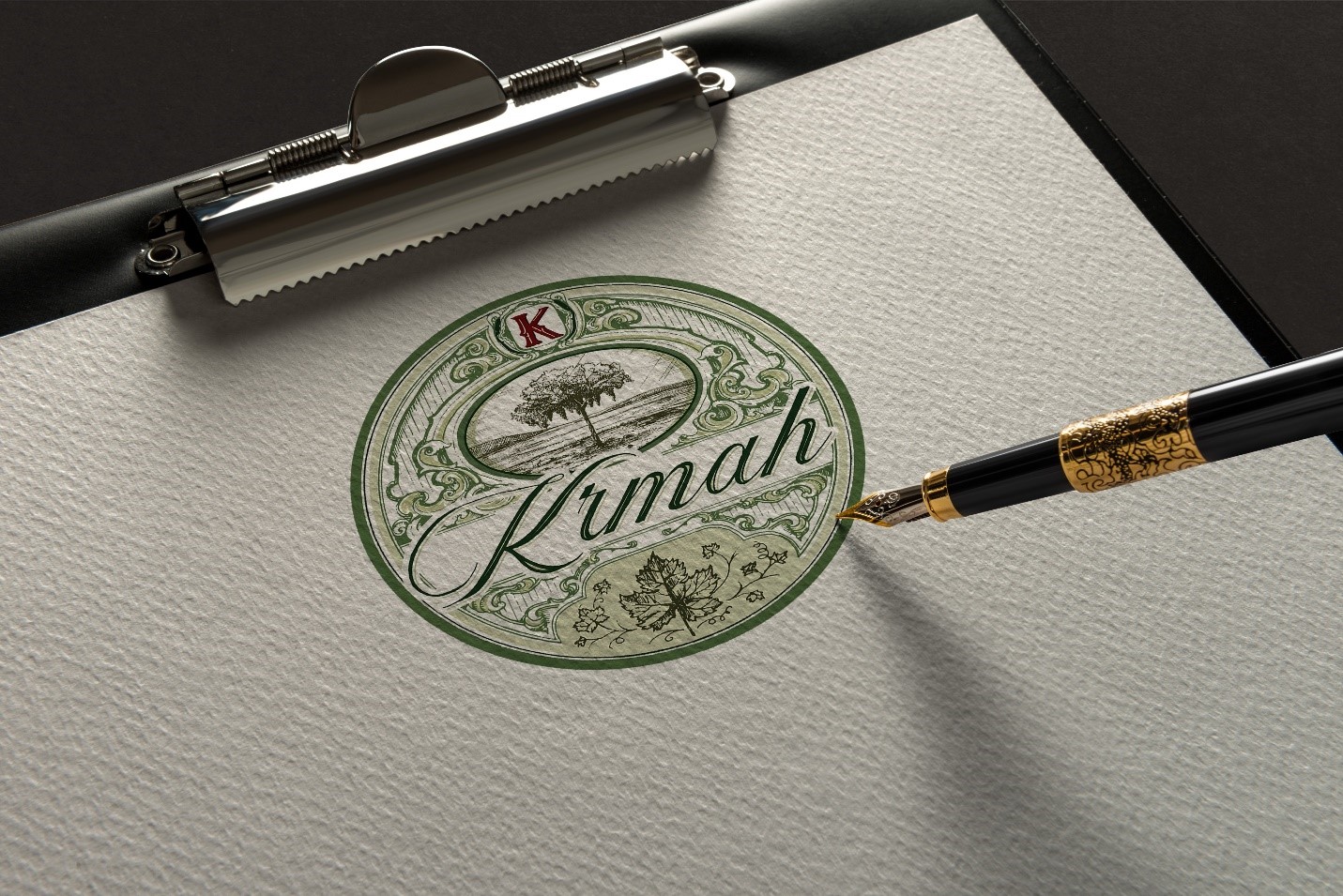 Food & Drink Branding by Agi Amri via 99designs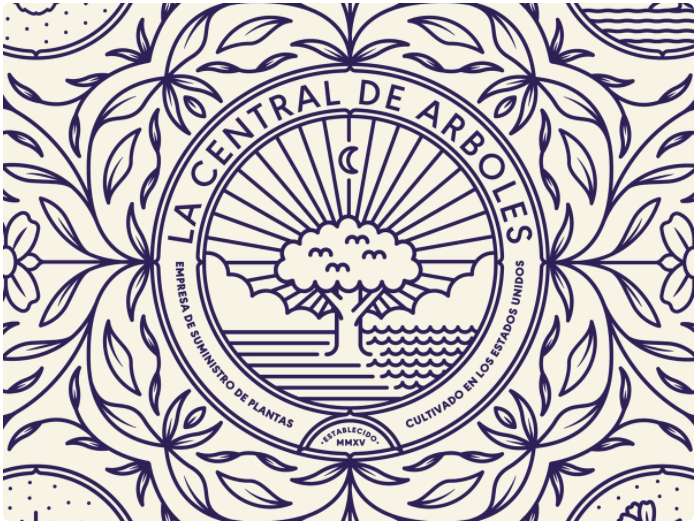 Damian Orellana Design via Dribble
Authenticity
A lot of inauthentic efforts from politicians, celebrities, and brands have been exposed following the pandemic. That is why authenticity will be an important factor in 2021's design trends.
A more natural look is needed for stock photographs. Likewise, all brands and their materials should be of the highest quality. That is what you can do to add more authenticity to your branding and design.
Make your marketing visuals more authentic by incorporating user-generated content.
Don't just share visual messages; back them up with action.
You can make a difference by taking up a social cause and working towards bringing a change to your local community.
Share your company's processes on Instagram Live by posting behind-the-scenes videos. Live social media channels are a great place to feature your staff members and customers.
Make authenticity a priority for your brand strategy in 2021 and beyond.
Minimalism is Going to Stay in Trends!
Several of the other design trends have been responses to popular trends of the past. After vivid colors dominated, muted colors became popular, and abstract illustrations replaced realistic icons.
However, Minimalism is going to Stay in Trends. A minimalist design and homepage have also been influenced by the desire for faster loading speeds and smaller page sizes.
Pages that load quickly are rewarded with higher search rankings by Google. For businesses focusing on search engine optimization, this is huge!
Abstract & Dreamy Illustrations
With abstract and imaginative illustration in your branding material, you can stand out among all. Because they will only be used on your brand, these illustrations will help boost your brand's image. These would set your company apart from those using easily available stock photos and low-effort graphics.
Since more brands have embraced more simple illustrations, the effectiveness and uniqueness of detailed illustrations have somewhat waned. However,
you can use them to your advantage by making them a little more imaginative, abstract, and even dreamy to stand out in the sea of competition.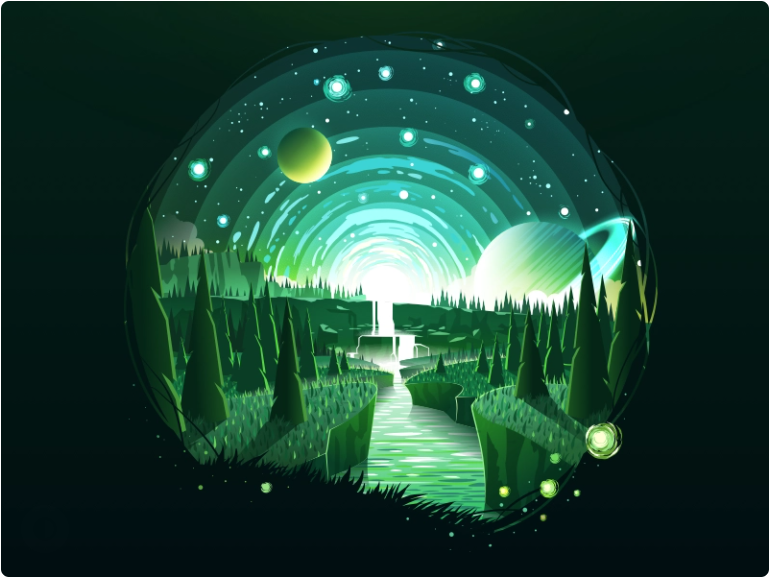 Illustration by Andrey Prokopenko
Final Thoughts
With recent years bringing a lot of grief and despair into the world, brands can instill a ray of hope and positivity to their customers.
To achieve this, organizations need to adopt design principles that facilitate positivity, ease customer angst, and reinforce their brand.